School-Enterprise Cooperation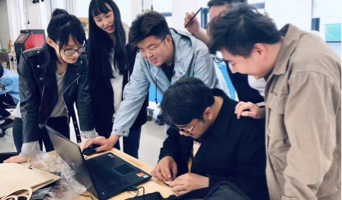 EAaD School, Xi'an Eurasian University, adheres to align with the cutting-edge international education concepts, advocates the adaptation of art and design education to social development, and strengthens the penetration, intersection and integration between the profession, the education, and the industry. Combining the strengths of professional technical teams and cutting-edge projects from enterprise partners, EAaD School has gradually establish a featured complementing and promoting schooling model between teaching and practical application.
EAaD School currently has a Design and Media Experiment Center. It includes Model Workshop, Fabrication Lab, Digital Printing Center, Interdisciplinary Joint Office, New Material & Design Innovation Education Center, Immersive Interaction Lab, Shooting Studio, Editing Room, Darkroom, and also possesses Printmaking Studio, Letterpress Studio, Digital Illustration Studio, and other professional technic practicing space. In addition, the school cooperates with industry experts to organizes Master Workshop which including Interdisciplinary Design Program Studio and Chen Shaohua Studio.
Cooperation Enterprise
西影文化旅游发展有限公司
Lighting & Century Co., Ltd.
西安峰上大宅装饰有限公司
陕西龙山海天艺术印务有限公司
陕西盈泰园林景观工程有限公司
Sheng Design Co., Ltd.
Cooperation Mode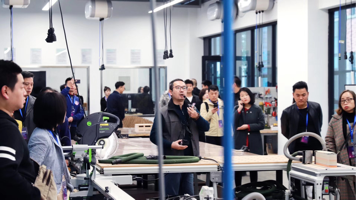 EAaD School has established a school-enterprise alliance and long-term partnerships with Plane as Wall Designers Alliance, Xi'an Youth Interior Designers Club and other industry organizations. EAaD school has actively interacted with pioneers of the industry that has conducting various cooperation modes such as internship training projects, practical research projects, co-constructing projects, lecture communication, and company employment.